Who We Are
Stator Ltd. Latvia (Europe) is Collaborated with SKYMECH Engineers Pvt. Ltd. for manufacturing and selling to its products SKYMECH Stafor ion boiler in INDIA . SKYMECH Engineers Pvt. Ltd., Jaipur (Rajasthan) based company with an expose of over 20 years in the business of Water Heating and water treatment handed over by our group company "UNITECH ENERGY".
Heating boilers (ion boilers) Heating carrier & cleaning agent climate control automatic manufacturing; Thermodynamic systems development.
Company develops and produces totally new, for the market products. For that high-qualified external experts and company personnel is realizing big research program. In this research program, company pays attention to building technology and materials.
Experts permanently check all products for quality issues and take care of safety in accordance with regulation of European Parliament and Council (EK) Nr. 1907/2006 (REACH). The greatest part of products, that are selling, are certified, int. al. products that in stringent regulations don't need to do it.
In worry of ecology the company is cooperating with The Ministry of Environment of the Republic of Latvia to utilize and regenerate throughout.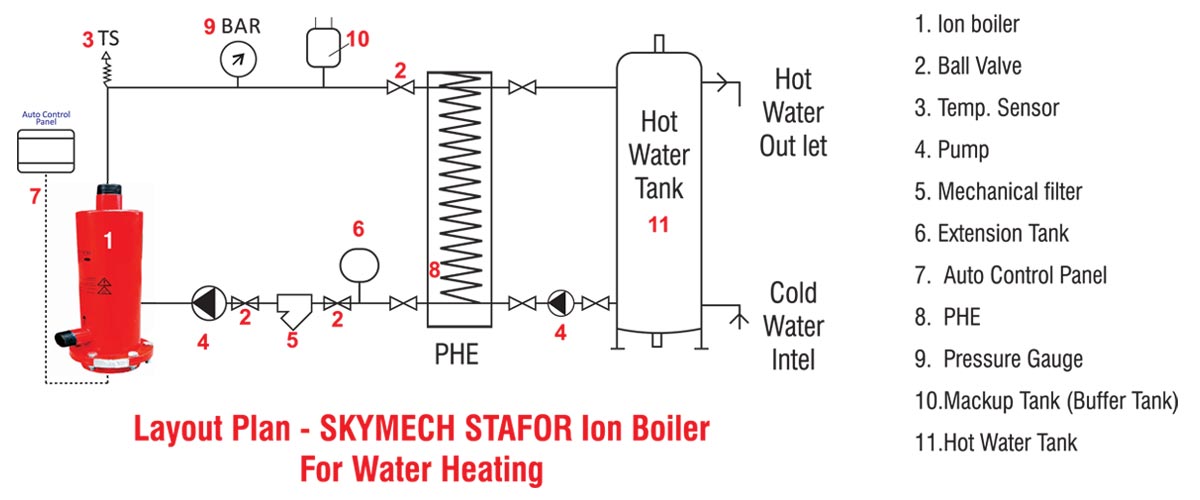 VISION & MISSION
To build a World Class Organization through reliability in the field of our expertise Water Heating and Prevention & Cure of Hard Water Scaling and be a great place to work with high Indian values of Trust.
To be most preferred supplier of the products as well as services with feeling of perfection in the field related to our products and services for the welfare of the Trade, People, Staff, Workers, State, Nation as well as Global.